You can select the Stopwatch by calling up the options wheel using TAB, and selecting the small blue clock icon to the centre-right.
This will bring up a small Stopwatch / Countdown / Alarm gadget.
The Stopwatch can be operated by pressing the play button to start the counter. Hit the LAP button to store a time whilst the counter continues. As you store LAP times, they will be listed below the Stopwatch, you can cycle through them using the left and right buttons next to the times. Hit the circular arrow button to reset the Stopwatch state.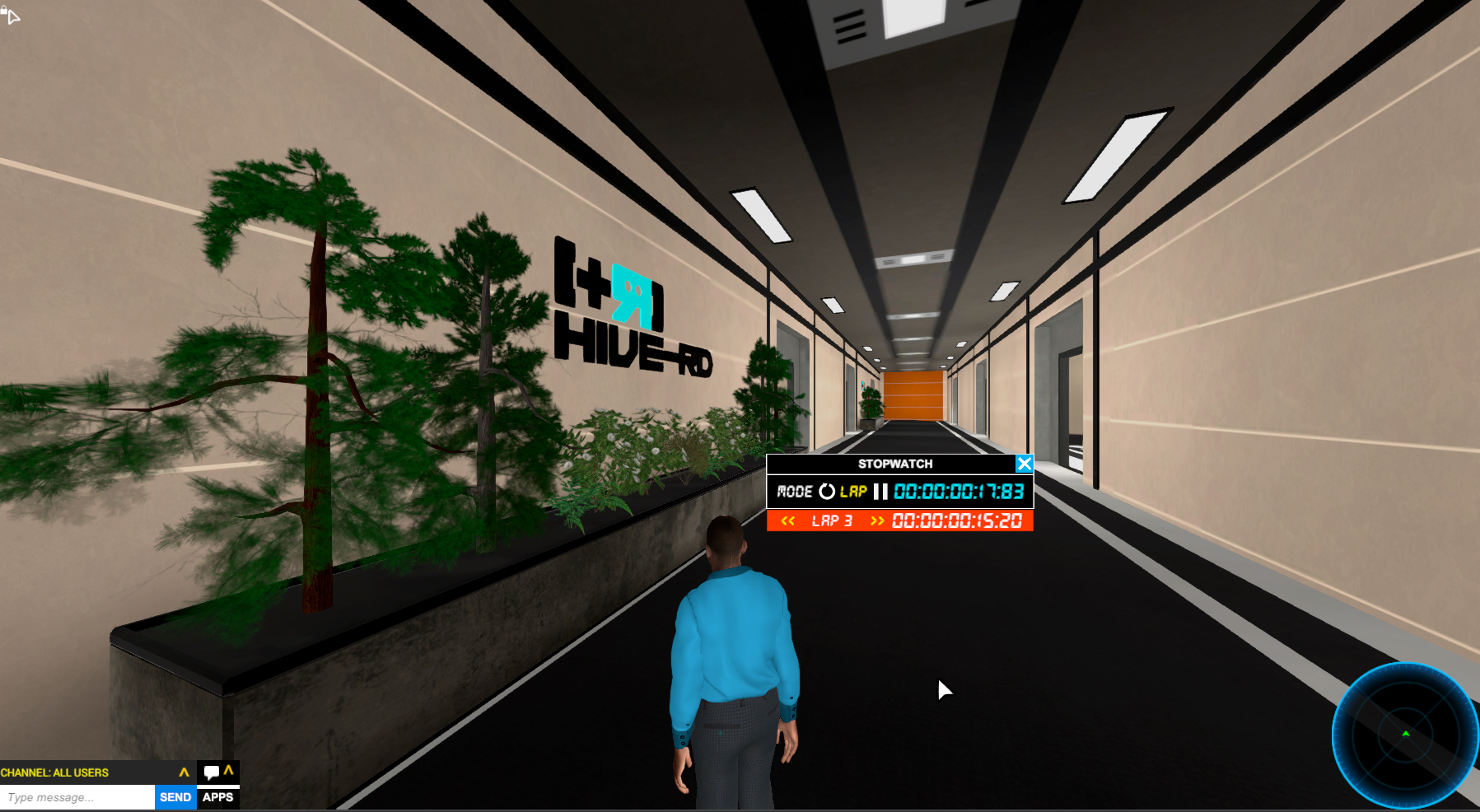 Hitting the MODE button changes the gadget to a count-down with alarm instead.
In the orange area, enter the time you want to count down from, and then hit the play button to begin. Once the counter reaches zero, an alarm will sound. Hitting the button with the circular arrow resets the state. Hit the SET button if you need to set a new time during a current countdown.