To reach the main options and settings panel, you'll need to click on the APPS button, or hit TAB to get the menu wheel, and then you'll need to select SETTINGS.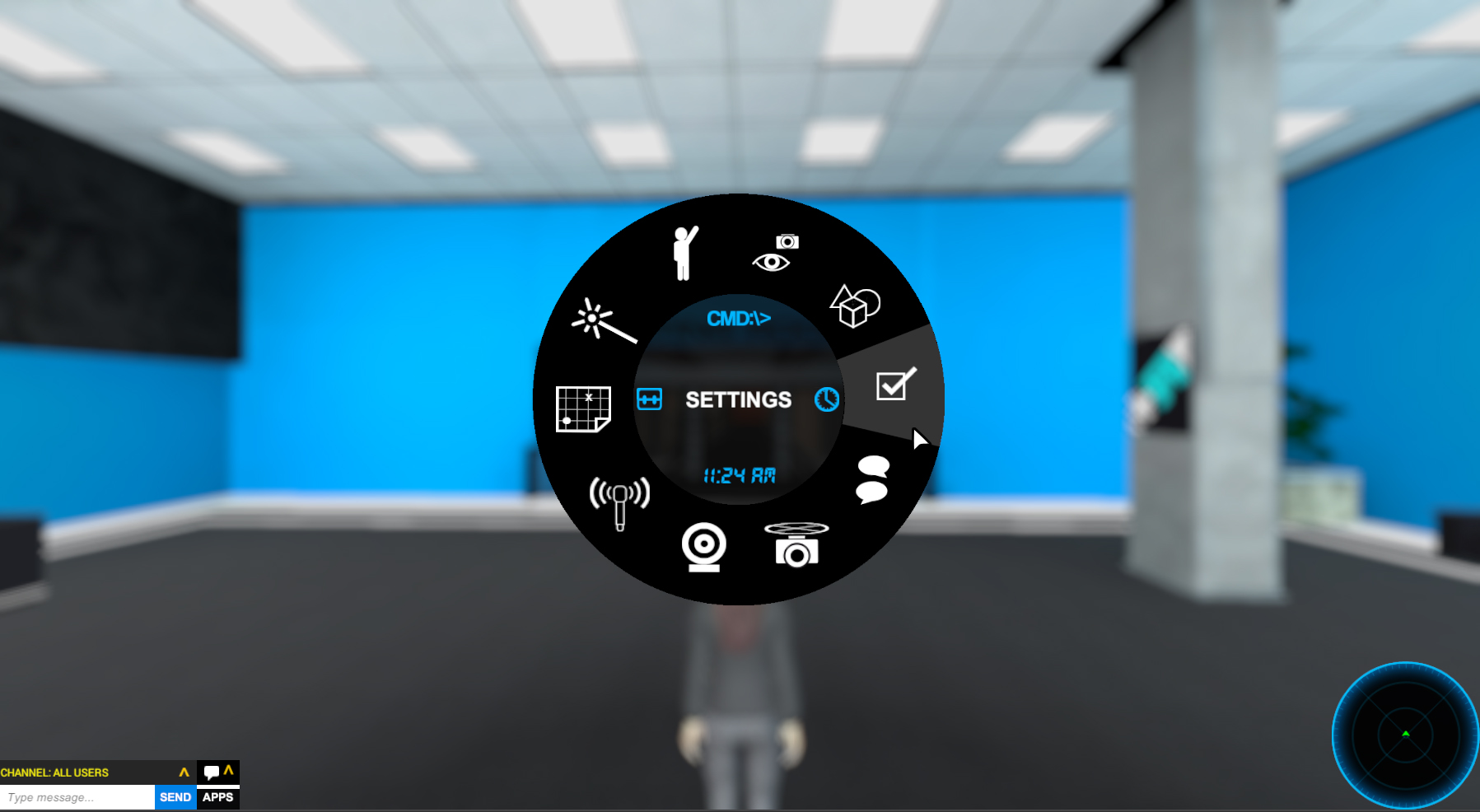 Clicking this will hide the wheel and show the main settings panel, below:
The first panel you should see is the Avatars panel. If not, you can select it from the top row of icons: it's the first on the left.
Clicking on an image of a character on this panel will instantly switch your avatar to the selected one, and this change will be reflected across the network. You can now shut the panel by hitting the ESC key, or clicking the blue X icon in the top corner of the panel.