To reach the main options and settings panel, you'll need to click on the APPS button, or hit the TAB key to get the menu wheel, and then you'll need to click on SETTINGS.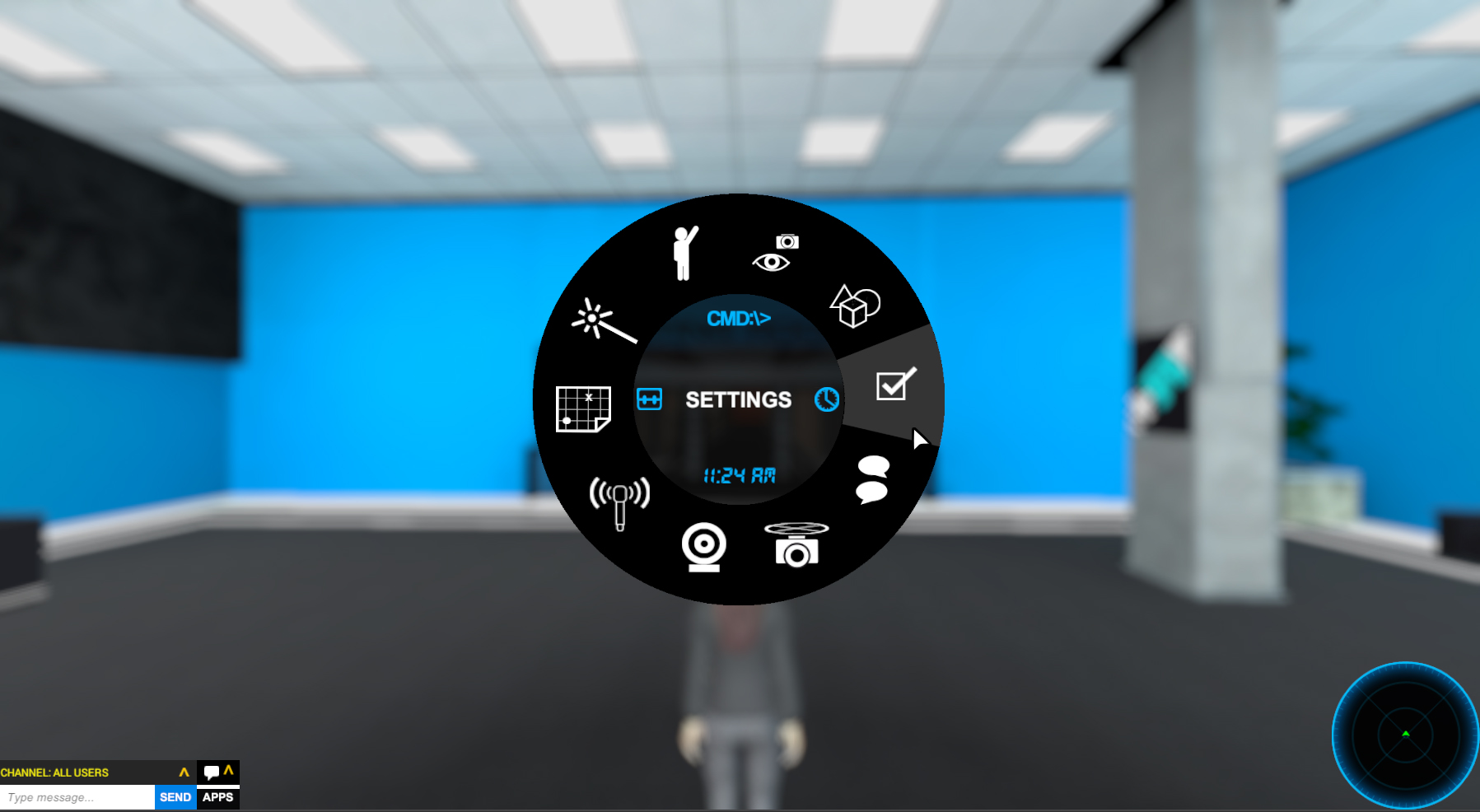 Clicking this will hide the wheel and show the main settings panel, below:
On this small panel, you'll notice a row of icons along the top. We'll go over these in more detail elsewhere. From left to right, they are:
Select Avatar -> Which avatar do you wish to be seen as?
Graphics Options -> Graphical quality settings.
Microphone -> Select your microphone.
Control and Usability Settings -> Keybinding and user experience settings.
Players Online -> Shows a list of connected players.
Webcams -> Select your webcam.
Audio Settings -> Shows audio settings.
FlyCams -> Shows FlyCam settings.