To reach the main options and settings panel, you'll need to click on the APPS button, or hit TAB to get the menu wheel, and then you'll need to select SETTINGS.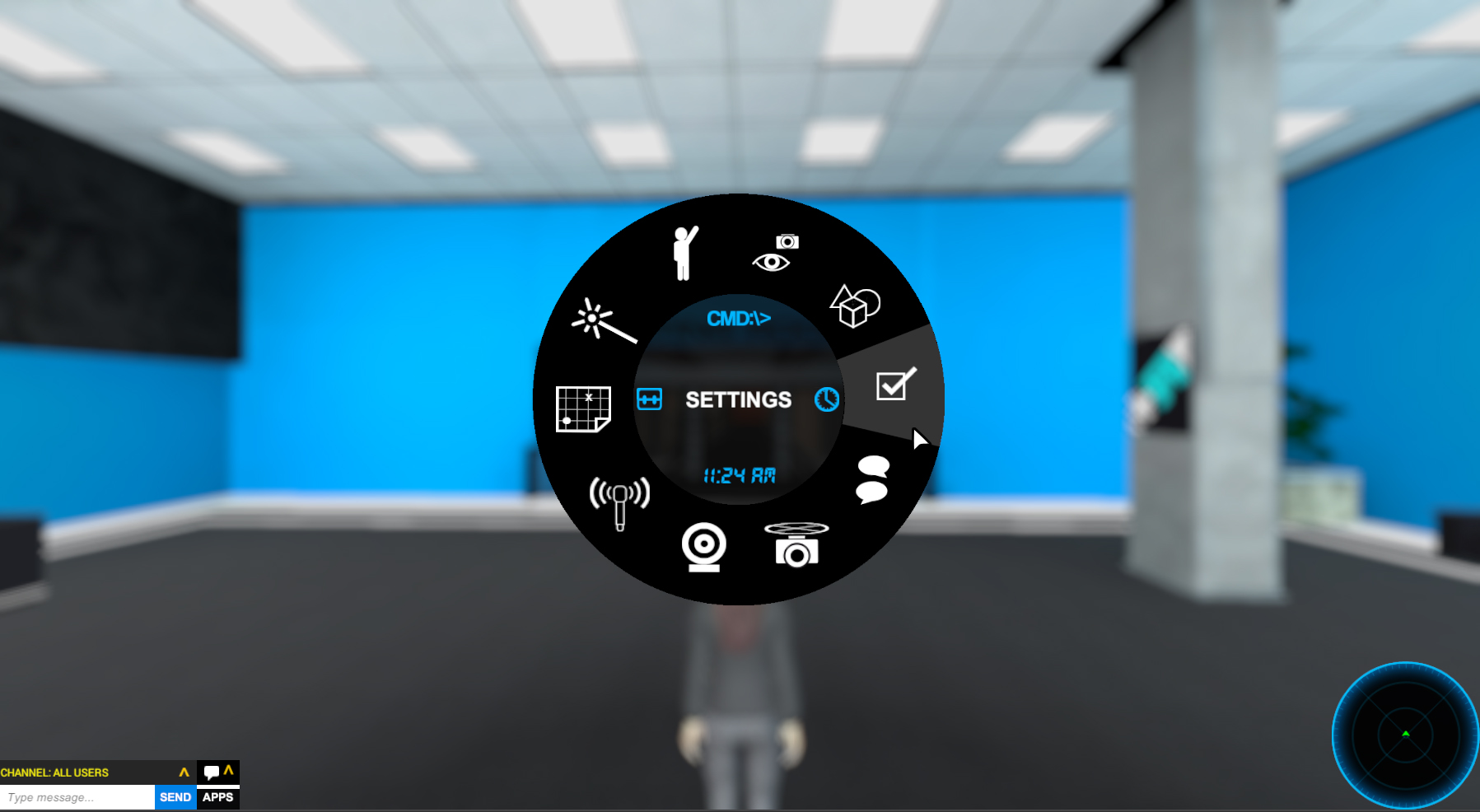 Clicking this will hide the wheel and show the main settings panel. You can then select the Microphone tab from the top row of icons. It will be the third from the left.
If you have multiple microphones, the one you select with a tick will be the one you broadcast from. Regardless, on startup the program will auto assign a microphone, and for most users with a single microphone, no action is required.