In this post we'll show the results of our own build of the Metal Gear Solid dock area (the area you first start in when you begin play). To be clear: there is more than one appearance of this dock area, and it appears in more than one MGS game, but we're mainly focused on the 1998 PS1 game.
Whilst the overall idea was to apply our own architectural visualisation routines to a recreated videogame environment, we also made effort to apply similar lighting, and run-down / rusted textures.
So, below we'll show four stills from the videogame, followed by our three HD renders.
Stills: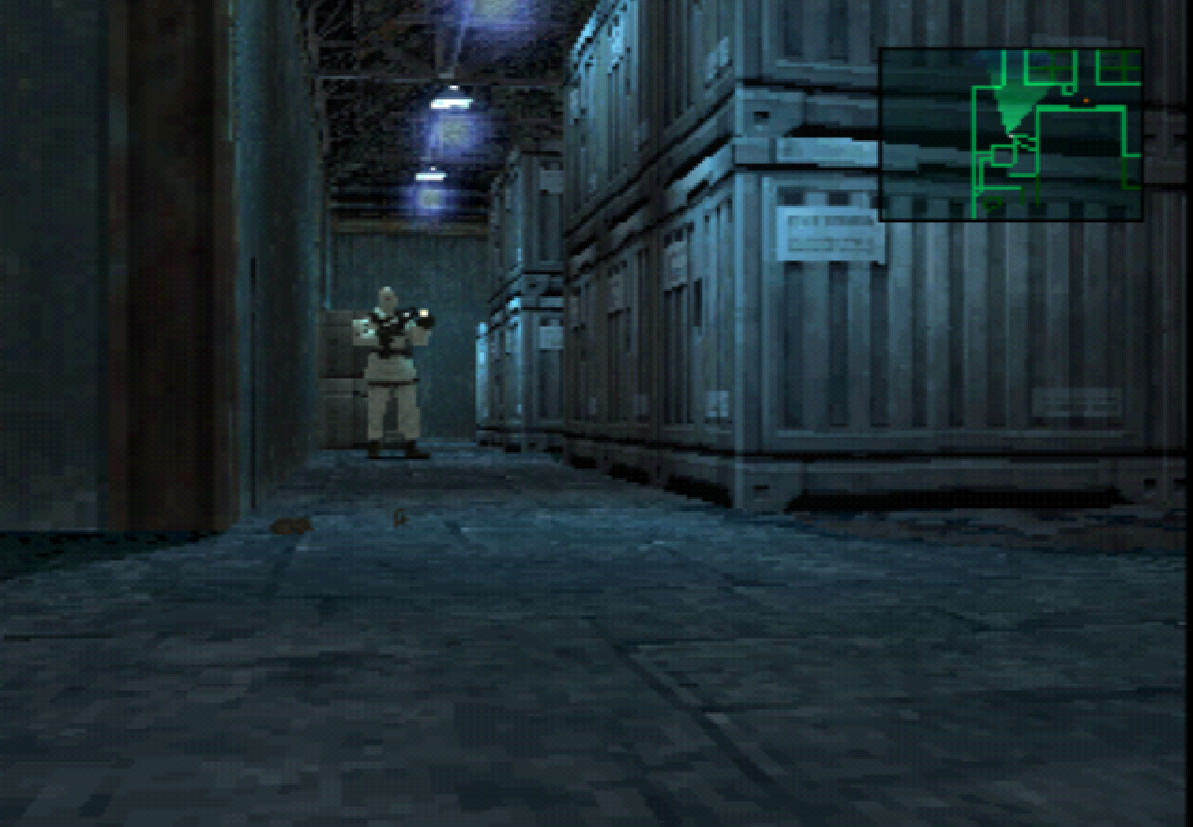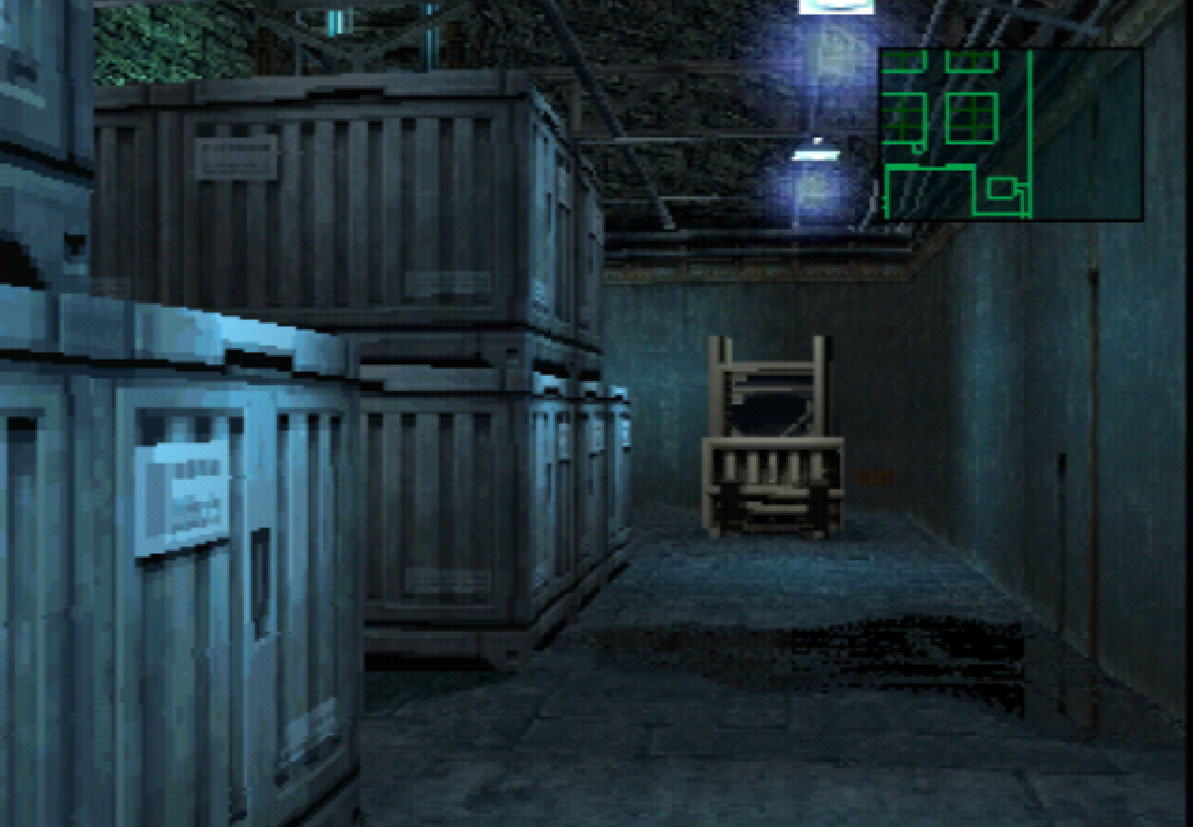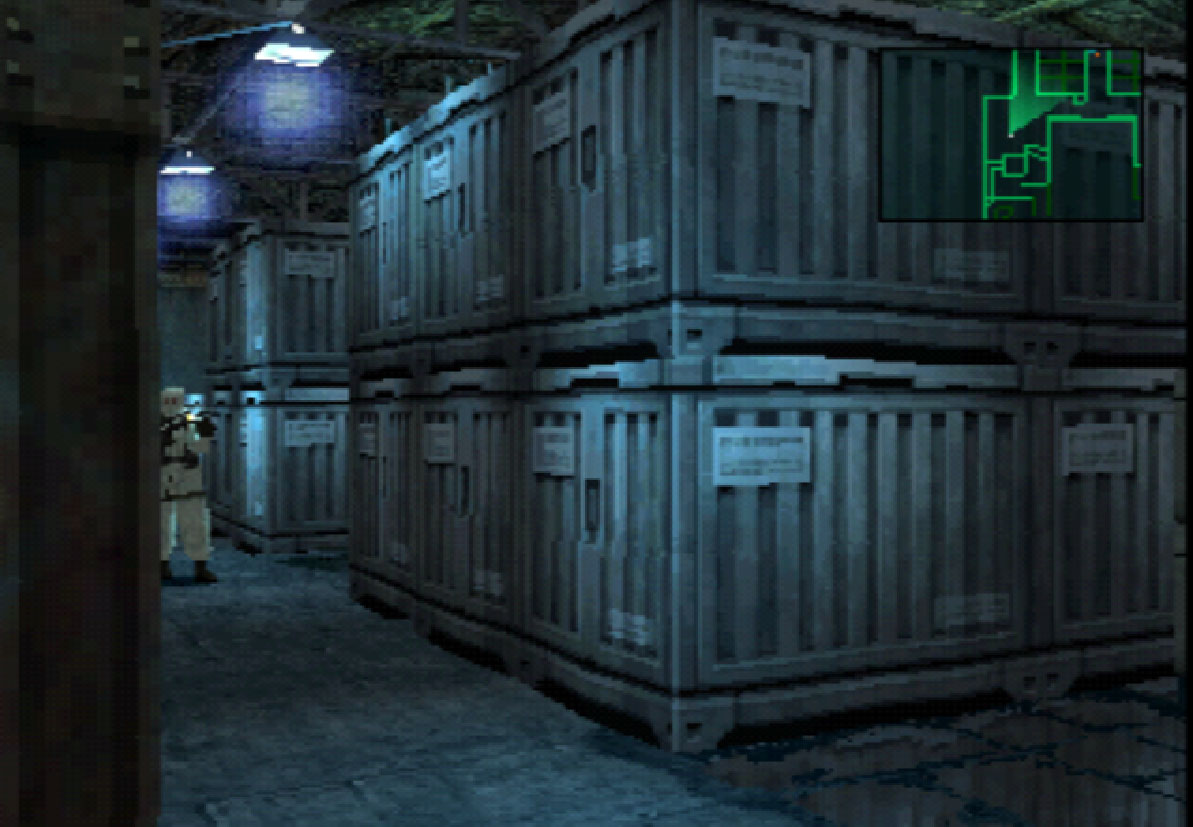 Renders (click to enlarge):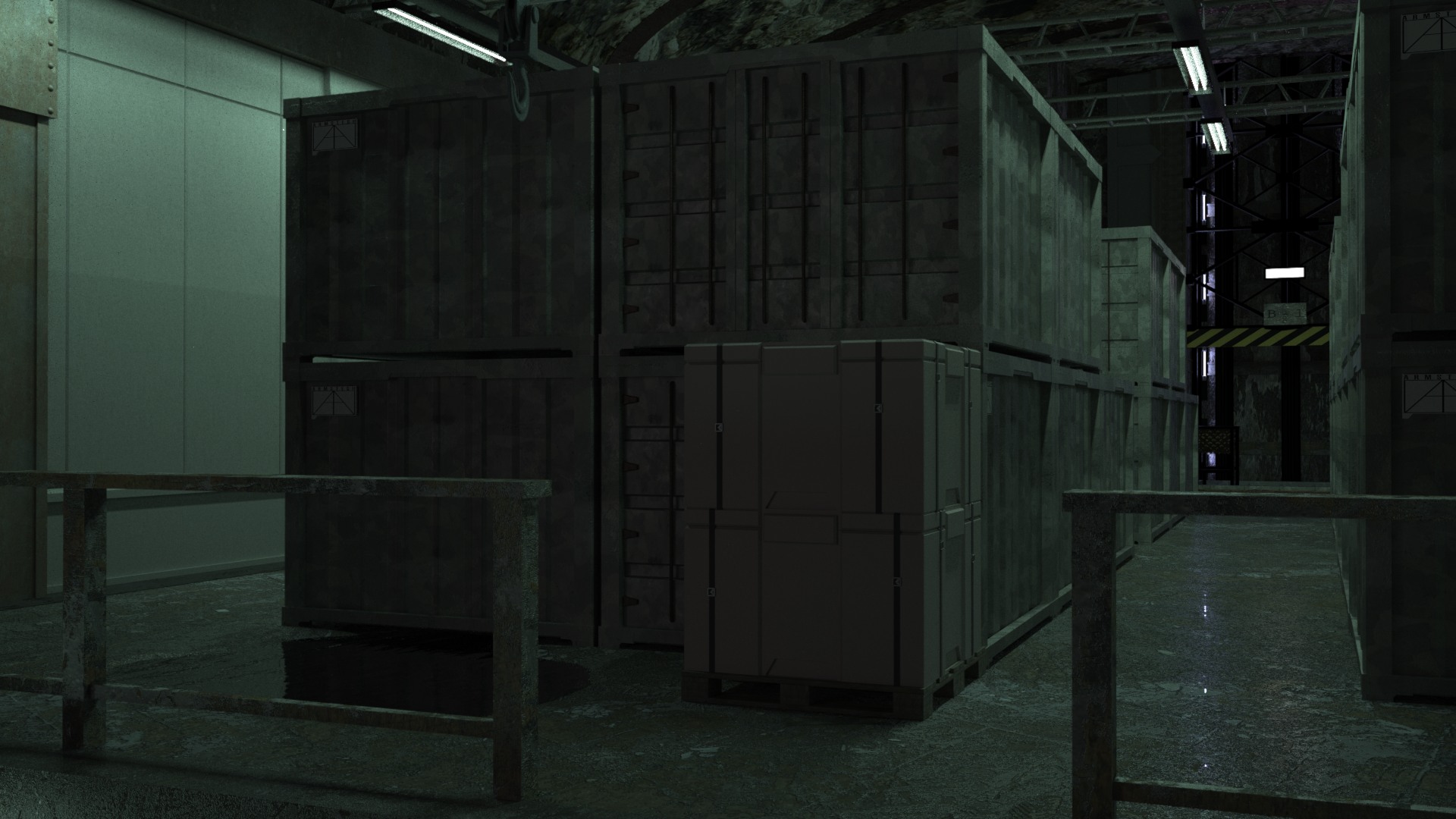 [Screenshot and inspiration source: Metal Gear Solid, Konami, 1998, PS1]