On this page we'll show you our take on rendering the dining hall from the mansion in Resident Evil, using our architectural visualisation software, as opposed to a game engine.
The mansion itself has appeared in more than one Resident Evil release, and there have been alterations in each, so our renders are somewhat of a generalisation across all releases.
Below we'll post our renders (with varying lighting setups), followed by screenshots from the games themselves.
Our versions (click to enlarge):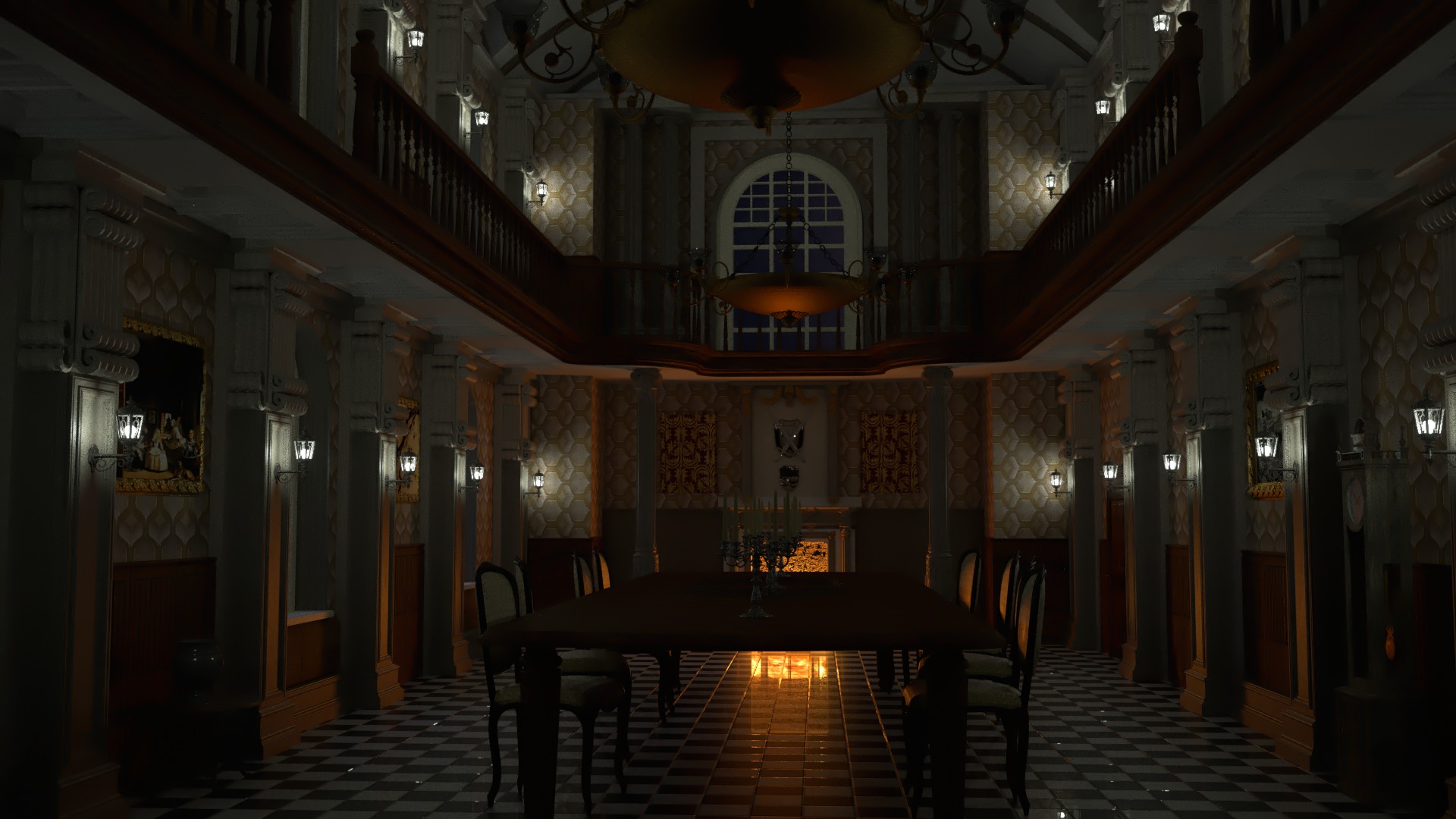 Now some game screenshots for reference:
[Screenshot and inspiration source: Resident Evil, Capcom, 1996, PS1]
https://en.wikipedia.org/wiki/Resident_Evil_%281996_video_game%29